December 2nd. 2009
Dear Mr. Woods:
Hi. It's me, Beej. I just wanted to drop you a little letter and tell you how sorry I am about your car accident. I want you to know how much I admire you; only you could take out a fire hydrant at 3 mph. Good aim, Tiger!
I think I understand what happened. I have a feeling you were '5 under parring' that cute little waitress, Rachel Uchitel, from NY.
Lets face it, no man is called Tiger because he's good at a sport. (wink wink.) I personally would never marry a man named Tiger. I would instinctively know what that would mean. and lets face it; (and I'll be blunt here because I know you wont share this letter with anyone) you are the best in the world at sinking your balls into little holes.
Ok this is what I think happened. Your beautiful blonde wife found out about your girlfriend. They say she whacked the back window with a golf club in order to save you after the accident. I know in my heart she really was trying to whack you.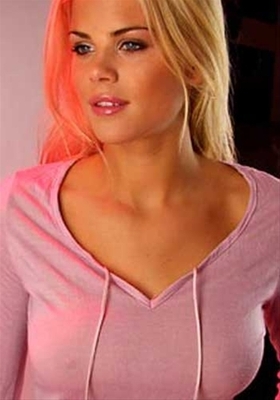 I admire you to begin with because from your injuries it is obvious she beat the crap out of you when she heard about Rachel. Did you defend yourself? No! You, as a gentleman told yourself, instead, "I am getting away from this bitch before I kill her." And off you went in your Caddy van. Good move Ti!
I heard on the news yesterday that you are worth well over a billion dollars. I was amazed and I thought to myself, wow that's a lotta cash for hitting little balls around a yard! You must do good by your wife and I bet Christmas at your house is awesome. I want you to know, if you would marry me, I would spread the wealth. You could have all the little waitresses on the side that you want. I would not whack you with golf clubs. I would just take all my diamonds and jump onto my private jet and say, "Oh well, what do you expect from a Tiger?"
I wish you well, and hope your face heals quickly.
Love,
Beej